Who are we?
We are digital accessibility specialists located in two locations- Perth, Western Australia (which services Australia) and Kuwait City, Kuwait (which services the Gulf Cooperation Council area). Our aim is to assist organisations in ensuring that access to their digital resources meets the internationally recognised WCAG 2.0 standard.
We have a team of highly skilled and experienced technical accessibility auditors, trainers and consultants who provide services to ensure your websites and other digital resources meet the current legally required standards.
It makes good business sense to ensure your website is not only WCAG 2.0 compliant, but is accessible to all potential clients and empowers all users.
Web Key IT:
is now a full member of the W3C, one of only about ten in Australia;
provides accessibility consulting, technical assessment, user testing, auditing and accreditation, training and remedial assistance and
provides a remediation service for existing web-based documents, including PDF, and Microsoft documents to ensure accessibility.
---
Management
Dr Vivienne Conway - Director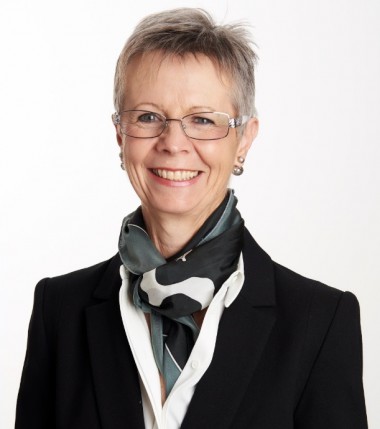 Vivienne is the Founder and Director of Web Key IT, and leads our team of passionate accessibility specialists. She is an internationally-recognised expert in digital accessibility and speaks at many events both within Australia and Internationally. In 2017, Vivienne was the Co-General Chair of the Web For All (W4A) Conference held in Perth, Western Australia. Web Key IT Pty Ltd is an active member and Business Agent of the World Wide Web Consortium (W3C). Within the W3C, Vivienne has participated on several of the working groups for the past seven years. Particularly applicable to digital accessibility, Vivienne was one of the members of the W3C Task Force which created the WCAG Evaluation Methodology (WCAG-EM). She is also an active member of the W3C Education & Outreach Working Group. Vivienne's vision is to improve the lives of people with disabilities by improving digital accessibility.

Read more about Dr Vivienne Conway.

Amanda Mace - General Manager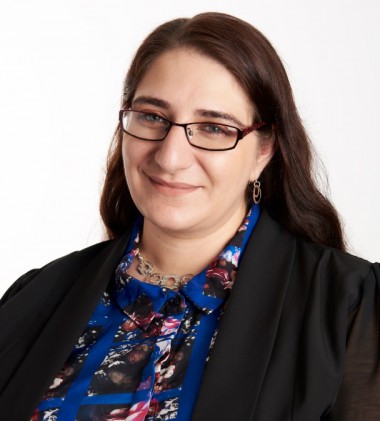 Amanda Mace is the General Manager at Web Key IT, a Digital Accessibility firm. Her role includes overseeing both the website analyst team and the usability analyst team, project management, day to day operations, public speaking, training and providing accessibility consultation.
Amanda has co-authored a number of research papers and a textbook chapter on document accessibility. She continues to present at conferences and events on both the practical implications and technical solutions for accessible digital products. Amanda has had the honour of serving as a judge in the Accessibility category for the Australian Web Awards as well as judging in the Australian Access Awards.
As one of only two Australian based W3C evangelists, Office Manager for the W3C Australian Western Region and a member of W3C working groups, Amanda continues to contribute standards and guidelines to ensure a more accessible future for all.
You can find Amanda on LinkedIn , Twitter, or follow her updates on our Facebook Page.

Emma Murray - Administrator
Emma is the Administration and Human Resources Manager at Web Key IT. She manages the Accounts, Payroll, Human Resources, Marketing, Website and is the Personal Assistant to Vivienne. She comes from an administrative background, working in this field for the past ten years. She assists with all the day-to-day running of Web Key IT and keeping us all in check! If you contact Web Key IT for any reason there is a good chance you'll speak to her.
Our Analysts
Website Analyst Team
Website compliance requires auditors and our team of Website Analysts are trained in how to test for each Success Criteria in Web Content Accessibility Guidelines. Our team provides you with an expert evaluation of your digital products against accessibility guidelines and standards. Our rigorous testing process delivers accurate and reliable accessibility audits.
Usability Analyst Team
Usability Testing is a fundamental part of ensuring digital products are accessible and user friendly for people of varying abilities. Our team of Usability Testers are accessibility experts with extensive knowledge of the Web Content Accessibility Guidelines. Each User Tester has a different type of disability and is a trained professional in the use of their assistive technology, which they rely on every day. Their report will provide you with inspiration, guidance and validation.
Our Trainers and Consultants
Web Key IT's experienced trainers are able to resource and equip your staff to lead others in your organisation and meet digital accessibility objectives. Our consultants are senior accessibility professionals who are able partner with you as you either develop new websites or remediate existing websites to be truly accessible. They are also able to help you adopt the Digital Accessibility Maturity Model concept to determine your organisation-wide approach to accessibility and look at ways to optimise the services you provide to your users.
Our Kuwait Team
Muhammed Saleem- Gulf Co-operation Council (GCC) Office Manager
Muhammad has a Masters' Degree in Computer science from Australia and has worked with the Director of Web Key IT for a number of years, sharing the passion for making all digital materials (and all other services in our country) accessible for people with disabilities and also seniors. Muhammad's thesis on the state of accessibility of e-government services is available at Accessibility of e-Government Websites in the Middle East , and forms the basis for understanding the need to improve accessibility throughout the GCC Region. Muhammad is now the GCC office manager for the new W3C Office which is located at the same location as the Web Key IT GCC Office. He would be more than pleased to discuss your accessibility needs and the services the GCC Office of Web Key IT as well as help you with W3C enquiries.